Apple University teaching employees based on Steve Jobs' decisions and methods
22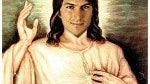 We knew there is a thing called Apple University, but, honestly speaking, we didn't have the slightest idea what it is all about or what is its goal.
Now, thanks to a Fortune article, the veil was lifted. It turns out that the internal university, which was created back in 2008, teaches Apple employees, which, presumably, are touted to be future senior execs at the company, to
learn making the "right things", i.e. the decisions that Steve Jobs would make in a particular situation
.
This may sound pretty hilarious to some people, but it's a fact that many big corporations have similar programs. Just one example is McDonald's one, which is called Hamburger University, though we are not sure that the guys enlisted there are learning the McDonald brothers way of thinking.
All these things aside,
Apple seems to be pretty serious about its university
- it's managed by Joel Podolny, formerly a Yale professor, while other notable minds - like Andy Grove (of the Stanford Business School) and Richard Tedlow (of Harvard Business School) - are writing thesis on "significant decisions in Apple's recent history". It's said that the
pupils at this university are learning directly from senior Apple executives
like Tim Cook, COO and, at the moment, acting CEO of Apple, and Ron Johnson, Senior Vice President of Retail Operations at the company.
However, it seems everything in this particular university is based around the decisions and thoughts of Steve Jobs:
"Jobs is ensuring that his teachings are being collected, curated, and preserved so that future generations of Apple's leaders can consult and interpret them."
We don't know about you, but in our minds this sounds a bit like Chairman Mao's (so-called) Little Red Book - the teachings of one man expressed with the single goal to guide the future leaders of the revolution (in Apple's case - the mobile one).
Whether you think so or otherwise, it's a fact that Steve Jobs' return to Apple has been the second coming of the company. Moreover, his achievements have been widely recognized, including by the current US President Barack Obama, who said the
Apple CEO is "a symbol of the American Dream"
and Market Watch, which proclaimed him "
CEO of the decade
".
source:
Electricpig UK
Recommended Stories