Apple Stores statistics impress: 300 million visitors since October, 50,000 Genius Bar appointments daily
7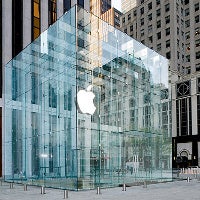 Apple has recently broken another valuation record when its shares approached $666 and its market cap - the mind-boggling $620 billion. An essential part of Cupertino's success are its Apple Stores and here are some interesting statistics that help better put in perspective how important those are for the company. So far,
300 million visitors have come to Apple Stores across the globe
in the fiscal year that started last October, and there are 50,000 Genius Bar appointments scheduled every single day.
Those two numbers show that people aren't just walking in and out of Apple Stores, but are often actually learning something there and getting more value of their visits than they would out of other stores.
In addition, Apple has just added three more locations to its retail network and the
total number of stores is now 375
. The three latest stores opened doors in Halifax, Nova Scotia and Coquitlam, British Columbia.
Have you ever scheduled a Genius Bar appointment? How would you describe the experience in Apple Stores, is the atmosphere there something that would lure you into buying an iDevice?
source:
The Loop