Apple, RIM, Amazon, Nokia and Sony are sued for infringing on patents relating to data transfer
21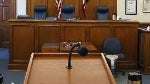 Honolulu, Hawaii based GPNE Corp. is suing Apple, RIM, Amazon, Nokia and Sony alleging that the five
have infringed on GPNE patents
relating to general packet radio service. This is a standard for 3G GSM radio frequencies which allows features like always-on internet, PTT over cellular, multimedia messaging and point-to-point networking.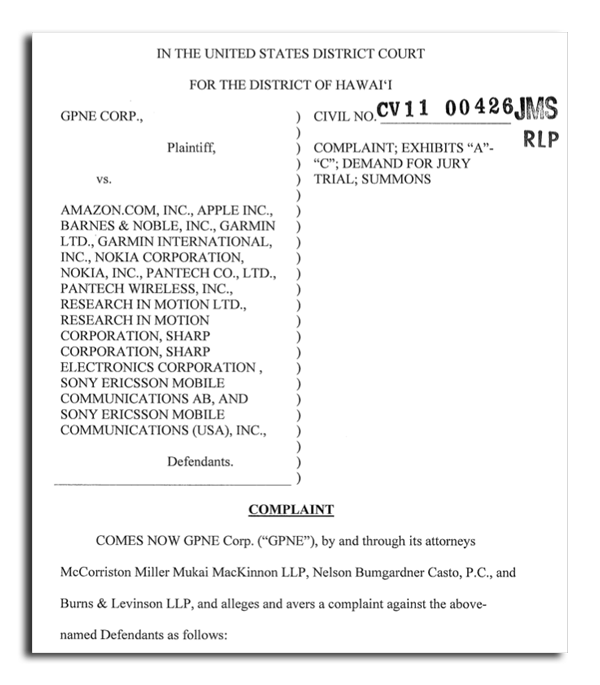 Apple and four others have been sued for patent infringement in Hawaii
According to the suit, filed on July 1st in the U.S. District Court for the District of Hawaii, the
Apple iPhone and iPad
allegedly violates 3 patents belonging to GPNE. Patent 7,555,267, Patent 7,954,570,954 and Patent 7,792,492 all deal with network communications and data transfer. The first two patents were granted in 2009 while the third was approved in 2010. According to the filings, the inventions were made by two local Hawaiian citizens including Gabriel Wong, Chairman of GPNE.
The suit says that Apple made mobile devices designed to work using GPRS technology and while the suit specifically names the Apple iPhone 4 and the Apple iPad, it was worded by GPNE's attorneys to include any device in the Cupertino based firm's lineup that is 3G enabled. Other devices named in the suit include the
BlackBerry Torch 9800
, the
Amazon Kindle
and the
Barnes and Noble Nook
.
GPNE is seeking damages from the Court and "
a reasonable, on-going, post judgment royalty
" for using the patents. Just another day in the life of a tech firm's in-house counsel, although this case comes with a
trip to Hawaii
.
source:
AppleInsider