Apple Pay will launch in the U.K. next month
3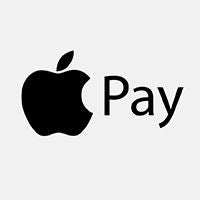 If you happen to reside in the United Kingdom and have heard about, but not yet had the opportunity to use Apple Pay, the wait is almost over. It was rumored a short while ago that
Apple Pay's U.K. launch
would be detailed at the Worldwide Developers Conference today, and Apple has confirmed that it will roll out from next month.
Apple Pay has been trickling out across the U.S. since October, and somewhat belatedly, it is now ready for the U.K.. As Apple has alluded to in the past, there's quite a bit of red tape involved in securing merchants and banks to support its new contactless infrastructure, but having carried out the necessary admin behind the scenes, a total of eight U.K. banks and dozens of merchants are now on board.
Banks include HSBC, Lloyd's and the RBS, while merchants like Boots and Marks & Spencer will also be involved from the get go. Notably, Transport for London is also on board, meaning those travelling through the capital will be able to scan their iPhones and Apple Watches on Oyster readers. TfL has supported contactless card payment for a while now, permitting travellers to pay for journeys with a simple tap of their credit or debit cards. From July, Apple Pay will also be a part of this more streamlined, hassle-free system.
As well as having finally announced plans for the U.K. launch, Cupertino also detailed Apple Pay's loyalty and reward cards support. The cards will appear automatically based on locations, with supported merchants including the likes of Kohl's, Walgreens, and Dunkin Donuts.
Finally, to reflect the new direction of Passbook, which now supports Apple Pay cards as well as passes, the app's name will be changed to 'Wallet' with
iOS 9
.