Apple Pay catches the attention of retail customers
63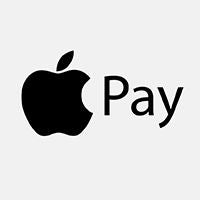 According to retailers, customers inside stores are using Apple Pay. This makes it the first mobile payment service to see widespread use. And while Apple never intended for its rivals to ride piggyback on Apple Pay's success, competitors like Softcard (formerly ISIS) and Google are noticing that their services are being used more frequently. Michael Abbott, chief executive of Softcard, said, "
Apple Pay has been a huge tailwind
." Abbott added, "
It's a rising tide that has lifted all boats
."
There is some data that we can pass along. Take McDonald's for example. The fast-food pioneer has 14,000 locations in the U.S. that accept Apple Pay. Just three weeks after Apple Pay was available for use, it now makes up half of Mickey D's tap-to-pay transactions. Walgreen's says that the number of mobile payment transactions seen across its nationwide chain has doubled. And at Whole Foods, 150,000 Apple Pay transactions have been run through.
"Quite frankly, a lot of it has to do with the strength of the Apple brand and how much merchants and customers love how easy the experience is. I'm not saying it's changing the landscape overnight. But this has never happened with other mobile wallets."-Denée Carrington, analyst, Forrester Research
The downside to Apple Pay right now, is that only the
Apple iPhone 6
and
Apple iPhone 6 Plus
are equipped with the NFC chip that is required for Apple Pay to work. Add the small number of retailers that are supporting the service for now, and you have a feature that will take years to catch on among iPhone users. And some iPhone users are just learning how the technology works. This was cited by Toys R Us for the reason that it has had relatively few customers use Apple Pay, even though the technology is supported in all 870 of the toy chain's stores.
source:
NYTimes