Apple Music grows to 20 million paying subscribers
7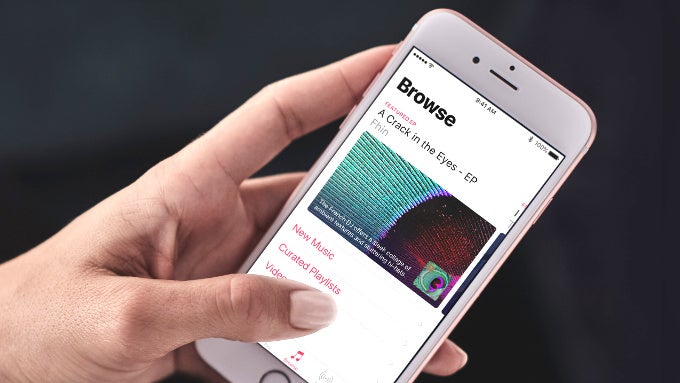 Apple Music keeps on growing steadily: the Spotify-like music subscription service now features 20 million paying users.
Unlike Spotify, which allows users to listen to music for free in exchange for ads and with some limitations, Apple Music only allows paying users to listen to music.
Apple Music was launched some 18 months ago and it has quickly grown to be the second-largest music streaming service after Spotify. The pace of growth is steady: in September, Apple said the service has 17 million subscribers, so this means that we are seeing a 15% increase in subs in just three months.
Apple Music has been very successful in getting exclusive rights to the most popular artists' latest recordings: from Kanye and Taylor Swift, it most recently scored a first with singles and albums by Drake, Future, Frank Ocean, DJ Khaled and Travis Scott.
"It's been quite a year," says Apple senior VP of internet software and products Eddy Cue. "We were thrilled to see that we could take [artists'] passions and drive them all the way to No. 1. Chance the Rapper, who we put on Apple Music exclusively, hit the top 10 on the Billboard charts [based on streams alone], and I can't recall that being done before."
To put things into perspective, rival Spotify has added around 12 million paying subscribers in 2016, growing from 28 million to 40 million this year. Apple Music, on its part, has added 10 million, growing from 10 million to 20 million now.
Rumors speculated that Apple Music might lower prices to lure in more users, but currently prices stand at the same rates as they did in the start: $10 for a single user, $15 for a family, and $5 for students. In less developed countries both Spotify and Apple charge around half those prices.