Better keep it safe: Apple HomePod repair costs $279
13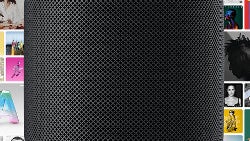 If you've decided to buy the Apple HomePod – Apple's take on smart speakers – you better keep it safe. Apple has announced its out-of-warranty repair fees for the HomePod, and they're everything but low.
If you live in the US, you will have to give Apple $279 if you want your HomePod to live a second life. That's in case the smart speaker is severely damaged and the damage is not due to a manufacturing problem, which the one year warranty covers. To give you a brief comparison, a new HomePod will cost you $349, meaning that the repair fee is around 80% of the retail price.
To be on the safe side, you have the option to purchase an Apple Care+ plan for the HomePod within 60 days of your initial purchase. Apple's warranty extension program costs $39 and drops the service price significantly, giving you up to two incidents of accidental damage coverage, each subject to a $39 fee.
Apple HomePod repair costs in the US:
| Retail price | Regular service cost | Service cost with Apple Care+ |
| --- | --- | --- |
| $349 | $279 | $39 |