Hell freezes over as Apple confirms it's using Google servers to host iCloud data
27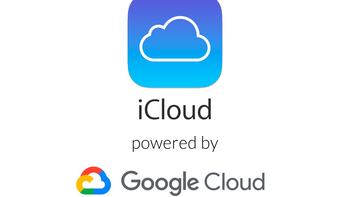 Apple has acknowledged that it is using rival Google's server solutions to host iCloud data, CNBC reported a few hours ago. The evidence for this notion can be tracked all the way back to one of the latest iOS security documents which is available for just about anyone to read on Apple's site. The document now clearly states that Apple is storing encrypted chunks of user data that reportedly have no tidbits of information that could be traced back to individual iCloud users.
Here's what the excerpt in questions states:
"Each file is broken into chunks and encrypted by iCloud using AES-128 and a key derived from each chunk's contents that utilizes SHA-256. The keys and the file's metadata are stored by Apple in the user's iCloud account. The encrypted chunks of the file are stored, without any user-identifying information, using third-party storage services, such as S3 and Google Cloud Platform."
In the past, Apple has relied on Amazon's Web Services and Microsoft Azure have been used for the task. However, the recent confirmation that Cupertinians are using Google's servers is actually a first, though this has been suspected by industry insiders since late 2016. The reason for that has been an unprecedented spike of usage for Google's cloud services, which benefited the company by closing the gap with its biggest rivals in the cloud business, the aforementioned Amazon and Microsoft.
So far, there's no indication that Apple is using Google for any other computational work and there's no reason to believe that. Yet, a precedent is settled - previously fierce rivals on more than one market, Apple and Google are seemingly willing to do business with one another on at least one venue.