Google Stadia vs Apple Arcade vs Microsoft Project xCloud: Your phone is your next gaming console
23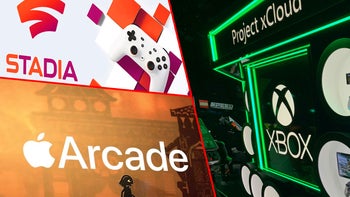 Games on both the App and Play Store are dime a dozen, with seemingly more than enough variety to keep just about anyone happy. However, the vast majority of mobile games are hollow, purpose-less cashgrabs that lack the polish, depth, gameplay, and storytelling of triple-A titles for the dedicated gaming consoles and PC, and that's a fact. Sure, there are exceptions, but for the most part, a mobile game is unlikely to keep you occupied for long.
Fortunately, with the recent announcements of Google Stadia, Apple Arcade, and Microsoft's Project xCloud, the mobile gaming experience is very likely to go through a true renaissance. Two of these services are bringing the joys of triple-A gaming on our smartphones thanks to streaming, whereas the last one takes a very different approach that will hopefully yield similar results...
How would the two gaming services differ, and how will they look forward to changing mobile gaming? Let's look into this!
Google Stadia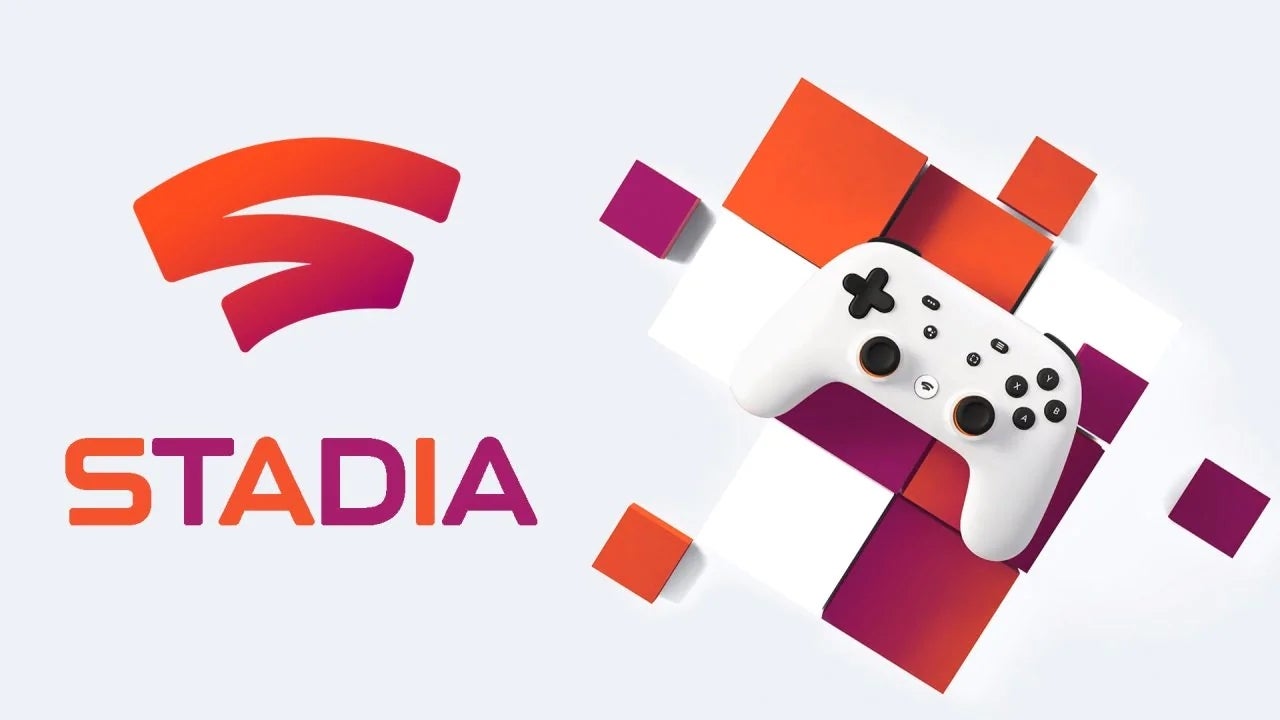 Pricing
: Stadia Pro - $9.99, up to 4K/60fps; Stadia Base - free, buy your own games
Technical requirements
: 35Mbps Internet connection for 4K HDR/60fps streaming; desktops, laptops, tablets, phones (exclusive to the Pixel series at launch) capable of running a Chromium browser
Launching
: Stadia Pro - fall 2019; Stadia Base - 2020
The search giant announced it will be jumping straight into the cloud-gaming space with its rather ambitious Stadia service, which is coming sometime in late 2019 with an undisclosed price tag and catalogue.
Basically, Stadia offloads the whole processing power to Google's ample servers and lets you stream it to just about any device in your home that can run the Chrome browser, including smart TVs. Moreover, you don't need to do download anything, just tap play and in a matter of seconds, you'll be playing the game you've been dreaming of on your choosing platform. Since the game runs on hardware from Google's data centers, you don't need a powerful device to play games, just a stable internet connection. As far as performance goes, Google promises performance of up to 10.7 GPU teraflops, which is more than the Xbox One X's 6 teraflops and the PlayStation 4 Pro's 4.2 teraflops combined.
Stadia is meant to bring games that are now restricted to owners of powerful PCs or consoles to a much wider audience, and we're not talking just about phone users. Google promises its service will be able to stream games in 4K, 60fps and HDR color at launch, but it's said that Stadia will be able to scale up to 8K and 120FPS in the future.
But Stadia is not only a streaming service - it's more of a decentralized platform. This means you can't really play any game you like, but only the ones that Stadia supports.
Along with Stadia's big reveal, Google announced its own controller for the game streaming service. You wouldn't have to necessarily buy the Google Stadia controller, but it will greatly help with the states that its wireless controller will connect directly to its data center and run the game on the display you choose. Also, it comes with a dedicated sharing button that allows you to capture screenshots during your gameplay sessions, and a Google Assistant button that will allow you to access the handy assistant. Google says that thanks to the controller, you will be able to jump into your game in less than 5 seconds, with no loading, authentication, or lengthy-syncing between you and the gameplay.
While you will be able to have Stadia up and running on any hardware that can run the Chrome and has access to high-speed Internet, the latter will be the final limiting factor between you and your lag-free gameplay. In case your Internet connection is far from fast and stable, streamed gameplay video will quickly deteriorate. Google says that Stadia is smart enough to know when your connection is getting antsy and will automatically lower the quality of the streaming video as fast and as low as possible to ensure that you're still getting enough gameplay information your way. Provided that the worst happens, i.e. your connection drops, Stadia will wait for a few minutes for you to reconnect, and if this doesn't happen, you will be rolled back to your last checkpoint once your Internet is up and running again.
Probably the biggest issue with Stadia right now is Google's reluctance to roll the service out to a larger swath of mobile devices. Yes, at launch it will only be available to the Pixel 3/Pixel 3a series despite that most other Android flagships share the same internal hardware as Google's top-shelf devices. Hopefully, Stadia won't remain a Pixel-exclusive for long.


Apple Arcade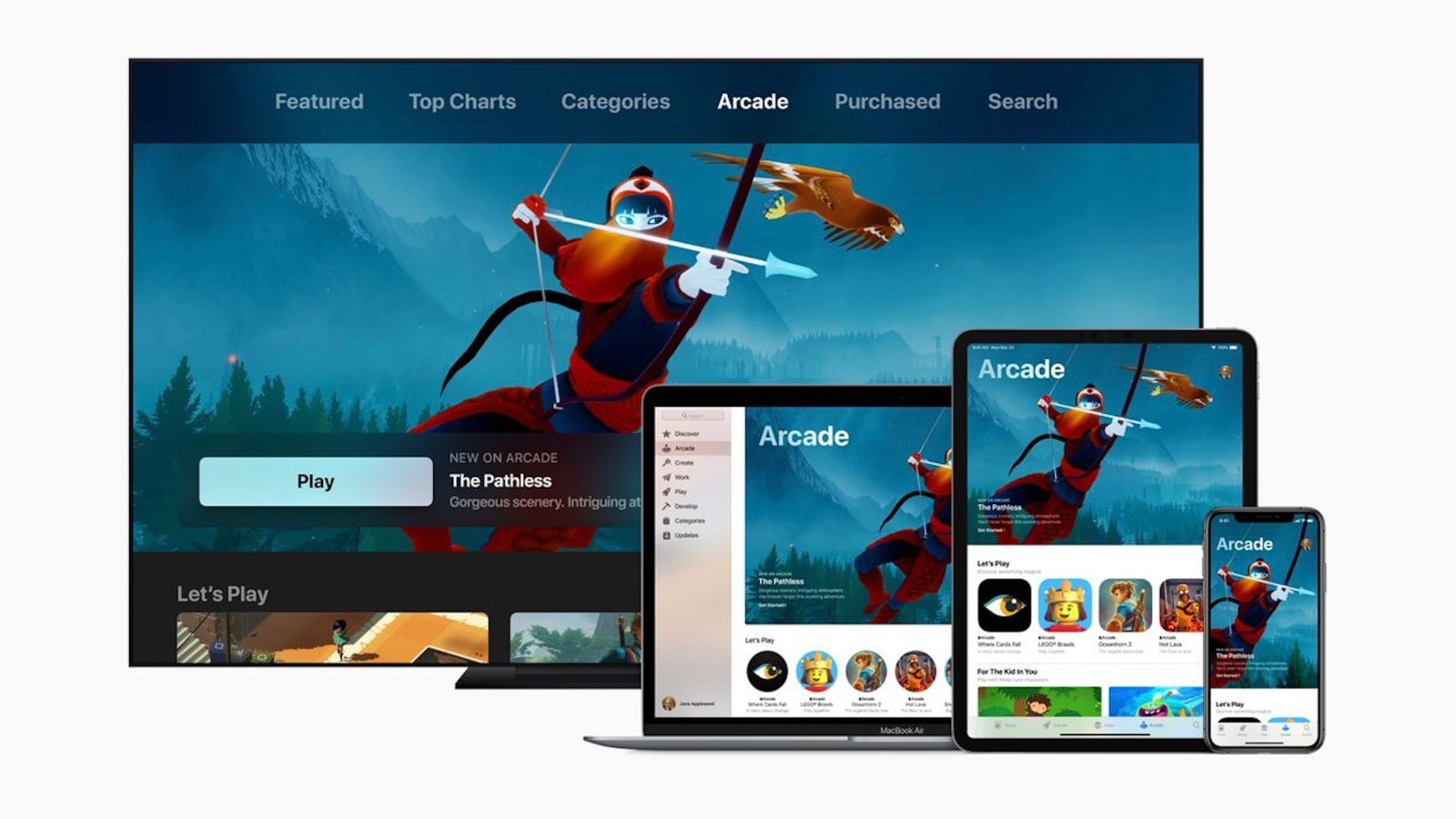 Pricing
: n/a
Technical requirements
: iPad, iPhone, Mac, Apple TV
Launching
: fall 2019
Apple Arcade was announced at the "It's Showtime" event on March 25 alongside Apple News+ and Apple TV+. Apple Arcade will live as a new, separate tab within the App Store, and consist of more than a hundred expertly-curated games that will be exclusive to the Apple Arcade service. Once the service goes live, new games will be continuously added to the mix so as to scratch that gaming itch of yours. You will have to pay a monthly fee but will also be able to play any Apple Arcade game for as long as you want and on whatever Apple device you want, be it iPhone, iPad, Apple TV, or a Mac.
Some of the high-profile developer that will be developing games for Apple Arcade are Konami, SEGA, Disney Studios, LEGO, Cartoon Network, Devolver Digital, Gallium, Sumo Digital, Klei Studios (Don't Starve, Oxygen Not Included), Finji (Night in the Woods), Annapurna Interactive, Bossa Studios, Giant Squid, Mistwalker Corporation, Snowman, ustwo games and many, many others. Definitely an A+ selection of game makers that will most certainly define the Q back in Quality as far as gaming goes.
All Apple Arcade games will naturally be perfectly-optimized to be played on Apple's hardware and will feature similar and intuitive gameplay mechanics and interface. This would be one of Arcade's stronger cases against Google Stadia - all the games will be developed from the ground up for Apple's iOS/macOS systems and will be rather intuitive to play on all platforms.
Fortunately, the teasers for all the games that will be available on Apple Arcade look quite varied and intriguing and are a far cry from your regular "indie walking simulator". Not that the latter are bad or anything, but a fledgling service like Apple Arcade surely needs variety so as to appeal to the widest possible potential public.
However, with all Apple Arcade games being exclusives, none of the AAA games that are on the verge of their popularity on PC and console right now will ever come to Apple Arcade.


Microsoft Project xCloud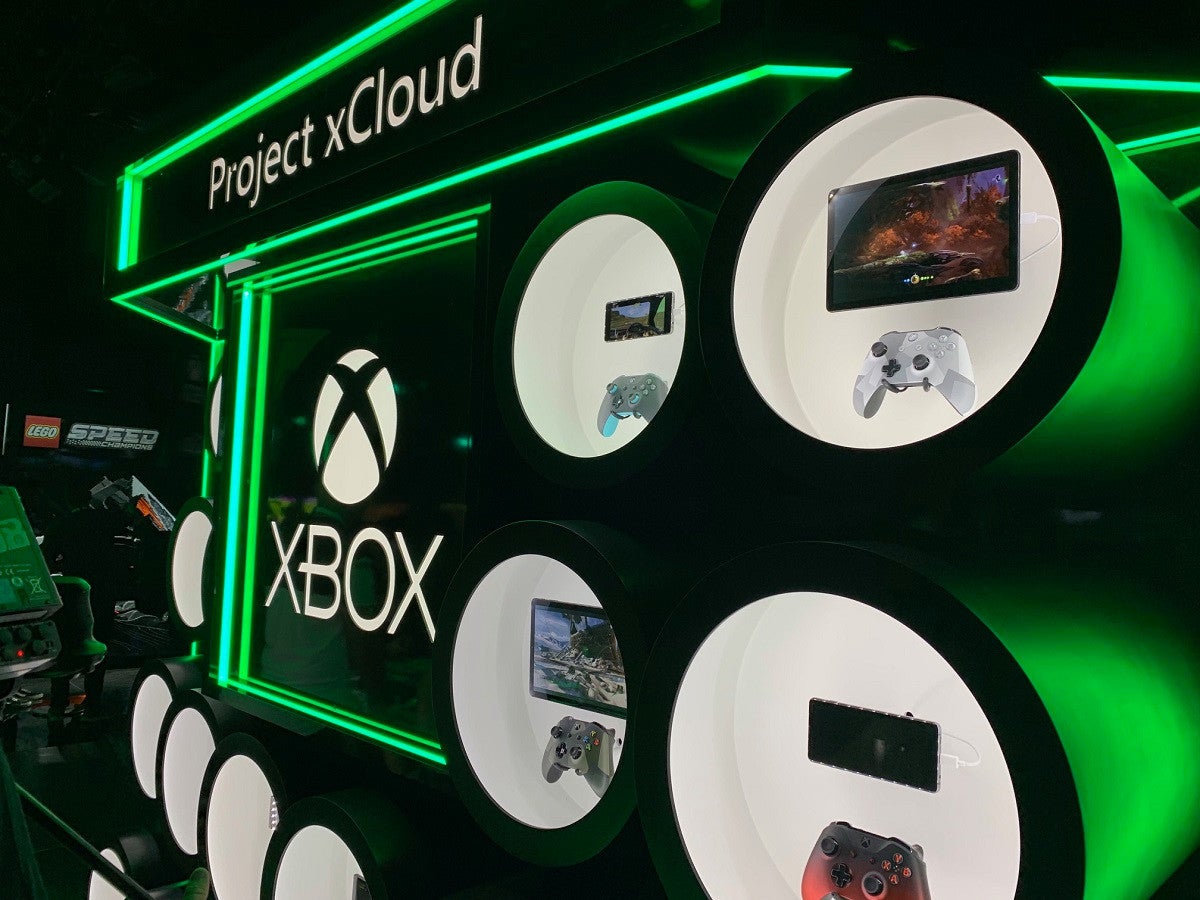 Technical requirements
: Xbox console
Launching
: October 2019
Microsoft's game-streaming service, codenamed xCloud, will let you stream any Xbox game through the Azure cloud servers. xCloud isn't as ambitious of a service as Google Stadia is, and it is really all about one thing - streaming. When you're out and about, xCloud will be using tons of Xbox One X motherboards to process and stream those Xbox games you own on a portable device you have on you; when you're home and still willing to stream, xCloud will delegate the processing task to your own Xbox console and not the cloud, still allowing you to stream your favorite games no matter where you're in your home.
This is a very straightforward and easy to grasp concept that looks a bit less innovative than Stadia, but it's that simplicity that makes it that much more feasible and likely to succeed in the long run.
So far, few technical details about xCloud have been revealed, but it's already clear that you will be able to use it on a much wider selection of mobile devices than Google Stadia at launch. At E3 2019, xCloud was demoed on Galaxy devices, but it will most certainly be available on other devices. What about iPhones? Remains to be seen.

Aside from using your dedicated Xbox One controller, you will also be able to control your games with the on-screen controls overlay that Microsoft has developed. xCloud will dynamically adjust the framerate and resolution of your games depending on the strength of your Internet connection.
At launch, xCloud will let you play nearly 3,500 games.