Apple App Store update leaves it with a more tolerant search engine
7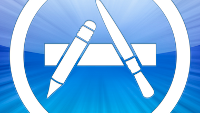 A recent update to the Apple App Store has made its search engine a lot more tolerant. While the virtual QWERTY on the Apple iPhone remains one of the easiest to use, mistakes do happen. But instead of asking you to perfectly type out the name of the app you're looking for, the search engine on the App Store will now allow you to make a typo but still give you the result you were looking for. In other words, if you type Candy Crutch Saga, you will be taken to the extremely popular
Candy Crunch Saga
game.
Additionally, the App Store search engine will now allow you to get the spacing wrong and still end up in the right spot. For example, before the update had you typed in
Quiz Up
while looking for the
QuizUp
game, you would not have found it. But the update will now allow for mistakes in spacing. Those in the know say that these changes have been out for a few weeks already.
Back in March, a test conducted by SEO firm SearchMan of both the Apple App Store and Google Play Store, found that the latter returned more titles with a misspelling. For example, misspelling restaurant as resteraunt on the App Store returned 1 app. Had you made the same mistake on the Google Play Store, over 10,000 titles came up. But a repeat test conducted on Sunday revealed that some misspellings on the App Store search engine were showing improved results. Hotwls, which returned 0 apps in March, now comes back with 2200 apps. The test conducted on Sunday also found something new. Apple has apparently capped the number of results it will show you for a misspelled search entry at 2200 apps.
Another test conducted by App Store optimization firm Straply, found that 98.48% of App Store users correctly spelled
Angry Birds
when looking for the popular game. Every incorrect spelling of the game generated less than 1% of searches for the app leading some to wonder what the point is of relaxing the results from the App Store search engine. Well, ask iOS developers if they would prefer that their apps show up when a typo is punched in or whether they would rather that a potential subscriber miss out altogether on the opportunity to download their apps
source:
TechCrunch