Apple App Store now has 300,000 apps
28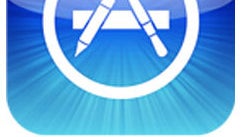 The Apple App Store found on devices running on iOS such as the iPhone, the iPad and the iPod Touch hit a new plateau today, as it now features over 300,000 applications.
The App Store has been available for a few years now, as it made its debut on the original iPhone. It brought new life to a device that had little versatility outside of superb web browsing, and mediocre smartphone functionality.
Nobody could have predicted that the App Store would have grown the way that it has. It is now the main attraction for all devices running iOS, as it gives the user the ability to do anything imaginable while on the go. Games, utilities, navigation etc. are all found in abundance in what is the largest mobile application store in the world.
There are some strong competitors however, the strongest of which is found on the Android platform. The Android Market already boasts close to 140,000 applications in several months less time than the App Store. It isn't out of the question that the Android Market could catch up to the App Store in regards to sheer volume of available applications, but that will take a great deal of time.
Whether you like Apple and their iOS or not, you must admit that the rapid rate of growth the App Store has gone through is rather impressive. Tell us what you think in the comments below.
source:
ipodnn