Apple's App Store is coming to 20 new countries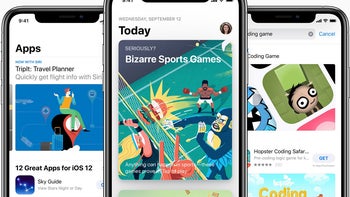 Apple announced
that the App Store will be expanding to 20 new countries this year, making it available to 175 countries or regions in total. According to Apple's Developer Agreement those countries are:
Afghanistan, Gabon, Cote d'lvoire, Georgia, Maldives, Serbia, Bosnia and Herzegovina, Cameroon, Iraq, Kosovo, Libya, Montenegro, Morocco, Mozambique, Myanmar, Nauru, Rwanda, Tonga, Zambia and Vanuatu.
In its announcement, Apple also informed developers on how to get their apps available in the new countries by completing steps with a recommended deadline of April 10, suggesting that the expansion may happen sometime around that date.
The App Store - iOS users' only Marketplace for apps and games - is now getting over half a billion visits per week. To date, developer earnings from sales and in-app purchases are over $155 billion. Between Christmas Eve and New Year's Eve of 2019,
App Store customers spent a record-breaking $1.42 billion.
In contrast, even though Android has the vast majority of the mobile market, Google has paid only $80 billion to Android developers since the launch of its app marketplace, according to Google's quarterly earnings reports. This reconfirms the fact that there is much more money to be made by developers on Apple's ecosystem.