Apple, Alphabet shares plummet and Microsoft surges? Relax, it's just a glitch on NASDAQ
11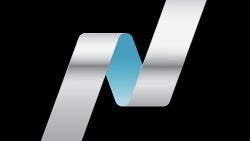 Depending on which tech stocks you own, you're not as rich or not as poor as you might think. In an ironic turn of events, a technological problem on NASDAQ led to some incorrect after hours stock prices for some of the top tech stocks that trade on NASDAQ. Most of these companies are involved in mobile technology in one way or another. At 6:30pm EDT, hours after the market closed early, some of the incorrect prices started to appear on financial websites.
The glitch caused all of these tech shares to show a closing price of $123.47 on financial websites, regardless of where they actually closed. As a result, had you looked up Google parent Alphabet, you might have thought that the stock dropped 86% or $785.26. On the other hand, Microsoft's close at $123.47 appears to show that the company's stock was up 79%. Apple's $123.47 close showed a loss of $20.55 or 14.27%. No trades took place at the incorrect closing prices.
NASDAQ's comments seem to indicate that the incorrect data was from the improper use of test data distributed by a third party. The exchange said it is investigating. Markets are closed today in the U.S. for the Fourth of July holiday.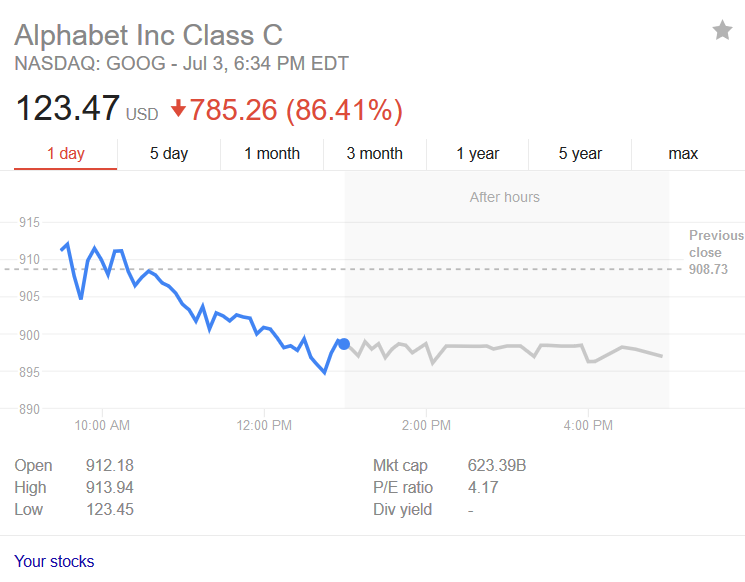 Do you own Alphabet shares? Don't worry, a glitch caused several tech shares on NASDAQ to incorrectly show a close of $123.47
source:
Reuters