Apple AirPods 2 even more affordable thanks to this Amazon discount
1
We may earn a commission if you make a purchase from the links on this page.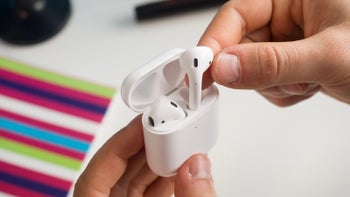 If you own an iPhone and are in the market for a pair of excellent earbuds, odds are you have at least considered buying one of the many AirPods models out there. They might be expensive, but convenience is a luxury that is worth splurging on.
Luckily,
Apple
has a couple of more affordable AirPods that are just as good a fit in your personal ecosystem as the costly high-end options. In fact, the entry-level AirPods 2 are even cheaper than usual, courtesy of a sizable 38% discount on Amazon.
It should be noted that, at launch, the AirPods 2 retailed for $159, which is the current Amazon List Price. Technically, after the debut of the
AirPods 3
, Apple reduced the price of their predecessor to $129. Not that this makes much of a difference when it comes to the final price, but it is something worth mentioning.
For reference, this is not quite the lowest price of the AirPods 2 we have seen. During the Black Friday shopping extravaganza, we saw them dip below the $80 mark. Nevertheless, the current discount, while less generous, is still worth considering.
If you are looking to stay within the Apple ecosystem, for the least amount of money, the AirPods 2 are the way to go. Despite being launched a couple of years ago, the latter still offer excellent value for money, especially in light of the recent price cut.
You will be getting seamless integration via Automated switching between Apple devices, access to 'Hey, Siri', double tap controls and a plethora of other features. The AirPods 2 boast an impressive 5 hours of listening time and 3 hours of talk time with a single charge. When we take into account the Lightning Charging Case, we are looking at a total of 24 hours and up to 18 hours respectively.
Users will be missing out on some cool features like Active Noise Cancellation (ANC) and Adaptive Transparency. The AirPods 2 might not technically be
the best AirPods to buy
in 2023, but they are the cheapest. After all, not everyone wants to pay $250 for a pair of headphones.