Apple AR/MR headset could arrive as soon as January 2023, and will cost more than $2000
1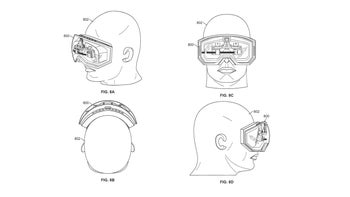 Out of all of Apple's upcoming products, the highest market expectations are on the company's much-anticipated AR/MR headset (augmented/mixed reality headset). This bit of information was shared by prominent Apple analyst Ming-Chi Kuo.
The tech pundit published
a detailed research note
on August 7th with a thorough assessment of Apple's upcoming headset. The information was subsequently covered by 9to5Mac in
a dedicated article
.
There are three main takeaways from the document that should be noted. Firstly, investors have somewhat mixed feelings about mixed reality. According to Kuo, the shipment expectations are relatively low, with a preliminary estimate of 1.5 million units being shipped.
Because of the innovative nature of the device, it is likely that the headset will be a niche product at least in its first generation. Furthermore, the MR/AR headset will likely debut at a price of $2000-2500. The ostentatious price tag will likely further stifle demand.
Secondly, despite the low expectations from the first generation, investors are still likely to be drawn to the product given its huge potential. The theory is that once the headset launches it will trigger a domino effect, much like the original iPhone, and single-handedly redefine the market. Kuo even notes that Apple could be placing hopes on its headset becoming its next biggest achievement after the iPhone.
Thus, the first iteration of the AR/MR headset will largely aim to explore the market potential of the device and pave the way for future generations. If the potential is there, Apple should enjoy greater investor confidence and will have a reason to funnel more money into the headset in the future.
Lastly, Kuo also gives some additional clarity on the possible release date of the Apple AR/MR headset. According to him, it could come as soon as January 2023. Given Kuo's track record when it comes to Apple, we are prone to believe him.
Recommended Stories