Appeals Court overturns conviction of AT&T hacker "Weev"
10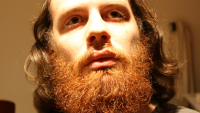 You might remember back in November 2012 when hacker Andrew Auernheimer, known as "Weev,"
was found guilty of stealing the email addresses and personal information of 120,000 Apple iPad users
, from AT&T's servers. Four months later,
Auernheimer was sentenced to 41 months in federal prison
followed by three years of supervised release. He also had to pay a $73,000 fine. The hacker was working as a security researcher, when he discovered a flaw in the website used by AT&T customers with the Apple iPad, to sign up for 3G service.
Auernheimer's conviction was tossed on Friday by the U.S. Third Circuit Court of Appeals, because of a technicality. According to the Appeals court, "Weev" was charged in the wrong court. Authorities had charged him under the Computer Fraud and Abuse Act (CFAA) after Auernheimer allegedly sold the information to Gawker, and the publisher posted the information in redacted form. Auernheimer's attorneys argued that for CFAA to apply, "Weev" would have had to break into AT&T's servers. Instead, as one of his attorneys pointed out, he merely found a flaw in AT&T's system and exploited it.
But that was not the issue that appeals court focused on. Instead, the three-judge federal appellate panel said that holding the trial in New Jersey was not the right venue for it, as it is more than 1000 miles from Auernheimer's home in Fayetteville, Arkansas. The government argued that because 4500 email addresses stolen by the defendant were from people living in New Jersey, the trial was held in the proper venue.
Now that the conviction is overturned, the government could decide to refile the charges. After all, "Weev" didn't express any remorse, just regrets that he gave AT&T time to patch the exploit before he turned over the stolen info to Gawker. "
I won't nearly be as nice next time,
" he said. But the government could have its hands tied. The lawyer who represented the defendant, Hanni Fakhoury, said that the a new trial is barred by double jeopardy.
source:
Scribd
,
ArsTechnica
via
GSMArena
>