Samsung Pay Framework app is devouring battery life on some Galaxy phones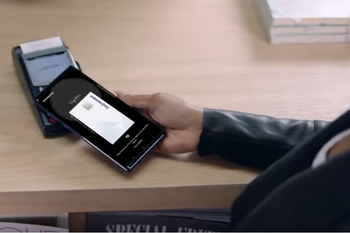 Samsung Pay is considered to be one of the better mobile payment platforms thanks to its ability to work with nearly all retailers. That's because the feature not only works with NFC enabled point of sale setups, it works with any retailer that swipes a credit card. This is possible because
Samsung Pay is also compatible with Magnetic Secure Transmissions (MST)
.
But some Samsung Galaxy users have found that a pre-installed app called Samsung Pay Framework is consuming battery life at a rapid clip. Framework helps Samsung Pay work.
Posts on Reddit
(via
Android Police
) indicate that the app is draining as much as 60% of users' battery life with the screen on for under two hours. Ouch!
But there are a couple of workarounds being suggested. One user toggled the battery optimization feature on his phone to off, and found that his battery life improved. To try this, go to
Settings
>
Apps
>
Samsung Pay
-
Samsung Pay Framework
>
Battery
. Toggle Battery Optimization to "Not Optimized."
While the above workaround was able to reduce the drain to 40% after less than two hours of screen time, force closing the Samsung Pay Framework app reduced the drain to 30% over the same time period. Still not great, but it was an improvement. A software update from Samsung will probably be needed to return battery consumption to normal.