Apple will soon allow users to gift App Store in-app purchases to friends
6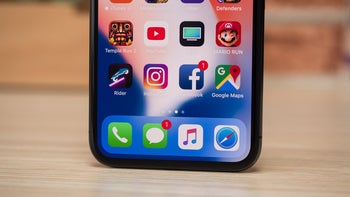 The ability to gift digital products is something very common these days, but not all digital stores provide this feature to customers. When it comes to in-app purchases, things are even more complicated, especially if we're talking about distribution platforms like App Store and Google Play Store.
But things are about to change, as Apple is gearing up to launch a new feature that will allow App Store users to gift in-app purchases to friends and family.
MacRumors
reports the
App Store Review Guidelines
have been recently updated to reflect the new change.
The phrase "apps should not directly or indirectly enable gifting of in-app purchase content, features, or consumable items to others," has been replaced with another one that suggests exactly the opposite: "apps may enable gifting of items that are eligible for in-app purchase to others."
The guidelines also mention that these gifts may only be refunded to the original purchaser and may not be exchanged. Of course, we won't know how exactly the in-app purchases gifting will work, but at least we know this option will soon be available to
App Store users
.
At the moment, App Store allows users to gift apps to their friends, but not in-app purchases. Gifts are redeemable via email, so you'll have to know a contact's email address before you can send an App Store credit for a specific app.
Recommended Stories