Apex Launcher 3.0 overhauled with Lollipop design and new features
11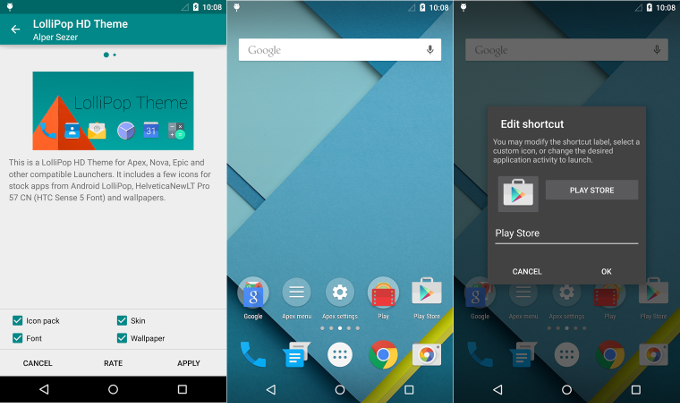 After
NOVA
, the renowned
Apex launcher
is getting its own Material Design overhaul in the latest 3.0 version. Long story short, it will be as if you are flaunting a stock Android 5.0 Lollipop handset, but with all the goodness that comes out of Apex to boot. The new edition brings to the tablet the following, according to the developers:
New modern UI with material design
New material app icon
Redesigned Apex action icons
Lollipop drawer background and animation
Lollipop folder style and animation
Lollipop search bar and scroll indicator
Lollipop drawer icon
Lots of other UI tweaks and improvements
New scroll speed option
Improved app and widget picker
This last one is a feature that stands out - it mixes the Google Now launcher interface with the standard one for choosing apps or widgets. There is also a new settings option that lets you adjust the scroll speed between home or app drawer screens, too. Give the new Apex a try if you are looking for a full-featured launcher with that sweet Lollipop vibe to replace your current coat of paint.
source:
Apex
(Google Play)