Anyone planning on buying a smartwatch anytime soon?
31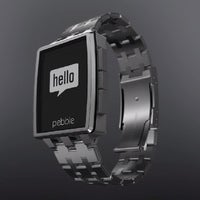 Smartwatches are definitely a thing now and it looks like they are here to stay. Samsung has one on sale, Sony has released a couple of models already, and even Apple is probably going to join the party before this year is out. Then there's the
Qualcomm Toq
, the
Pebble Steel
, the
Neptune Pine
, the
Meta smartwatch
, and all the other smart timepieces that are (or will be) fighting for a chunk of the smartwatch market.
But really, why have tech companies grown so keen on smartwatches all of a sudden? Is there any reasonable demand for such a product? Well, that's the question we'll try to find answer to with today's poll. Cast your votes below and let us know if you'll be considering yourself a proud smartwatch owner anytime soon.