Any settlement offer from Apple to Samsung will likely include this deal breaker
41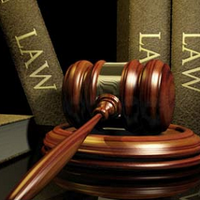 On March 31st, Apple and Samsung are scheduled to
start the second patent trial between the two rivals
. Judge Lucy Koh has sent both sides off to try to work out a settlement deal so as to avoid the headaches, mudslinging and sparring that took place during the first trial. And that was only what went on between the media! But in all seriousness,
Judge Koh has ordered that both sides get together
on or before February 19th.
If Apple does offer a settlement package, it will probably include an anti-cloning stipulation, something that
HTC agreed to when it signed its deal with Apple
. This provision would allow Apple to sue Samsung, even after a settlement is agreed to, if Apple feels that Samsung's design on a device resembles the design on an Apple device. One important part of the stipulation says that Apple could invoke this provision if Samsung's offending design could be easily avoided by a "designaround".
Samsung sees the anti-cloning provision as something that could get in the way of its goal of ruling the smartphone industry throughout the world. Samsung has been telling the court that Apple's settlement offers to it have not included an anti-cloning provision. As far as Apple's Chief Intellectual Property Counsel B.J. Watrous is concerned, Samsung's statements are incorrect. This issue is important because Apple's willingness to license its patents can actually hurt its chances to get an injunction issued in court. So Apple is trying to say that while it is working on a settlement, it isn't willing to give up everything. Samsung is saying that Apple never brought up the anti-cloning issue, trying to show Apple's willingness to license its patents. Ah, Law. Don't you love it?
For those who want to look at some actual court documents, we have Apple's reply in support of a permanent injunction against Samsung, below.
source:
Scribd
,
FOSSPatents
via
AppleInsider
>