HTC-Apple licensing deal to benefit Android manufacturer
32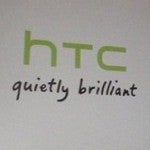 Back in November,
Apple and HTC agreed to a 10 year licensing pact that also resolves all litigation between the two companies
. According to HTC China President Ray Yam, the deal really
benefits HTC
. Yam says that instead of focusing on litigation against Apple, and trying to find workarounds that would allow HTC's devices to be sold in the face of alleged patent infringement, the Taiwan based handset manufacturer could focus on innovation.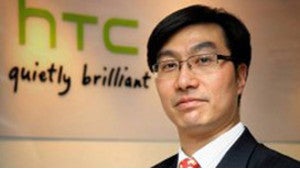 Wall Street brokerage firm Goldman Sachs said the agreement will prevent HTC from getting shut out of the U.S. market. With the ability to use Apple's IP portfolio, HTC engineers could give the company the chance to move ahead of
Samsung
,
Motorola
and other Android manufacturers by having features and creating user experiences that HTC's rivals won't be able to match. As a result, Goldman Sachs sees HTC picking up smartphone market share globally.
Not all investment houses see the pact as being the major event that will turn HTC around. Britain's Barclays Plc says that unless Apple and HTC use the agreement to work on handsets together, the agreement will have
no effect
on the Taiwan manufacturer's current problems which include lost market share in the U.S. and tough competition in China's smartphone market.
"HTC continues, however, to face the same structural problems it had before the settlement, such as lost market share in the U.S. and intensifying competition in China's smartphone market. Unless HTC and Apple build further business relationships or cooperate on mobile devices, Barclays believed the settlement remains a non event in terms of HTC's fundamentals."-Barclays

"We believe that by being able to access Apple's patent portfolio, HTC will be able to release part of its engineering resources that have been tied up with work-around solutions. This could potentially allow HTC to offer smartphone products better than those of its Android peers in terms of features and user experience, which would help the company pick up marketshare.-"Robert Yen, Goldman Sachs

"HTC wasted too many resources on the Apple lawsuits, which were seen as "a sword hanging over our heads. The biggest benefit to us is that we can put more energy into innovation, which is more important than anything else for a technology company."-Ray Yam, President, HTC China
source:
FocusTaiwan
,
DroidDog
via
AndroidAuthority