Another mystery to ponder as unknown Samsung SM N-7505 handsets are spotted online
18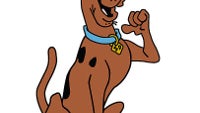 We really hate putting Scooby Doo and Shaggy to work on the weekend. As you can imagine, the Shagster is usually in an altered state, Scooby is pounding the pavement for Scooby snacks, and we probably don't have to tell you what Fred and Daphne are up to (there's a mental image for you to think about). Velma? Who cares. Hopefully she fueled up the Mystery Machine considering that we have a couple of big-time question marks that started earlier this morning.
Earlier today we showed you the
User Agent profile that mentioned the unannounced and unknown LG D830
. Considering where that model number lies in reference to LG's current line-up, we should be looking at a pretty well-spec'd device. We know, based on the User Agent profile, that the device will have a screen with resolution of 1080 x 1920 with LTE support.
Now, let's turn our attention to Zauba, which is a logistics website that tracks imports and exports to and from India. We've
cited the site before
(see what we did there?) and sometimes you can spot some interesting information. Like the unknown Samsung SM-N7505 which apparently has two variants. One shows a screen size of 5.7 inches and the other is carrying glass measuring 5.49 inches. The units were shipped into India for "testing and evaluation" but there is no guarantee that this model will ever see the light of day. The value of the device was listed as 33,245 Indian Rupees ($533 USD). The model number does suggest a Galaxy Note model of some type.

Samsung is testing a mystery device in India
source:
Zauba
via
@evleaks
,
AndroidAuthority