Another court victory for BlackBerry against Ryan Seacrest's Typo keyboard
25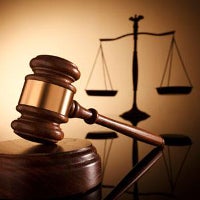 The second iteration of Ryan Seacrest's QWERTY iPhone accessory, the Typo snap-on keyboard, is
already available for pre-order
and first shipments are due out sometime in September. Wait... wasn't Ryan Seacrest's Typo subjected to a preliminary injunction, which banned the
American Idol host from selling the accessory
?
Yes, you're right, the first generation of Typo infringed on BlackBerry's patents and the judge
ruled out that it can't be on the shelves
. However, the second version of the Typo keyboard is revamped a little and it doesn't resemble a
BlackBerry Q10
keypad that much, so Ryan Seacrest decided that it doesn't infringe on the Ontario-based company's patents and gives him the legal right to put Typo 2.0 on the market.
Well, think again! BlackBerry has just scored yet another legal victory over the TV host and its product. Judge William Orrick once again ruled out that the slightly-different design of the
"new keyboard isn't grounds for lifting the preliminary injunction
" that Typo is still being held upon. What's more, BlackBerry now has the legal right to sue Typo on violating the initial ban that was ruled out back in March.
In its own defense, Ryan Seacrest's Typo claimed that it's actually not violating the court ruling, as the QWERTY keyboard accessories for the iPhone were not available on the market in the USA, but intended for foreign retailers. Either way, the creator of the BlackBerry-like snap-on keypad will have to come up with something original on its own if it wants to be able to make cash from retailing its iPhone accessories.
source:
The Wall Street Journal
via
CrackBerry