Another Siri co-founder left Apple back in June
4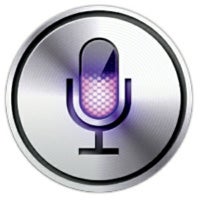 Siri co-founder Adam Cheyer apparently left Apple in early summer, according to a report by Bloomberg. Cheyer is one of the software engineers that built Siri's voice-recognition software, and served as Vice President of Engineering prior to Apple's acquisition. According to reports, Cheyer left "to pursue other opportunities.
Cheyer isn't the only high-profile departure from Apple's Siri division, as another co-founder and one-time Siri CEO
Dag Kittlaus
left Apple last year. In the big scheme of things it's not unusual for founders to leave after a company has been acquired, Siri has been something of a criticism magnet since it was unveiled as the distinguishing feature of the iPhone 4S last year. There is a
class-action lawsuit
over the discrepancy between how Siri is portrayed in Apple's advertising and how some users find the service to actually work (or not, as the case may be). Apple co-founder Steve Wozniak famously said that
he liked Siri better
before Apple bought it.
So the elephant in the room is this: Are some of the high level departures due to frustration at how Siri has fared after being bought out by Cupertino? Or is this normal merger-acquisition attrition as startup employees decide they prefer to work outside of behemoths like Apple or Google? Obviously no one is saying publicly, but Apple specifically declined to comment on the story, which is somewhat different from the generic "we can confirm that so-and-so has left and we wish him well" boiler plate that we usually see after a high level departure.
Perhaps one interesting test comes today – will Siri be a high-profile part of Apple's new product announcements, or will the personal assistant be downplayed? We'll know in a couple of hours.
source:
Bloomberg
via
MacRumors