Siri's "shortcomings" focus of possible Canadian class action suit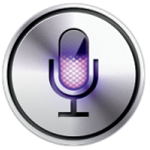 Did Apple mislead Apple iPhone 4S buyers into believing that Siri was a fully functioning personal assistant? That is the question that a court might have to answer as a Regina, Canada based law firm is attempting to
put together a class action law suit
that focuses on the voice activated Siri's "shortcomings". The law firm is looking for those who feel that the Cupertino based tech titan "
knowingly took advantage
" of buyers of the latest Apple iPhone. Catlin Hendriks is the one named plaintiff and she says that all of the signees to the suit have "
substantial injury
" due to Siri's lack of full functionality.
A class action suit focused on Siri was certified in the States earlier this year, and a Canadian judge needs to approve the class action suit before the contestants head into a courtroom. The plaintiffs are asking for "
...the difference in purchase price between the
iPhone 4S
and the
iPhone
4
(without Siri), and damages for 'loss of use, annoyance and inconvenience
."
"Siri either did not understand what the plaintiff was asking or, after a very long wait time, responded with the wrong answer. The plaintiff quickly recognized the futility of using Siri,"-excerpt from the lawsuit.
The million dollar question (for the attorneys, anyway) is whether or not Apple made a smart move by promoting the "beta" status of Siri which might make it hard for a judge to agree that any harm has befallen the prospective class. As a beta product, the idea is that users
cannot totally rely on the service
. Besides, the info requested by iPhone 4S users for Siri could be found using an app or by browsing online. On the other hand, Siri was one of the main features that Apple advertised as a reason to buy its latest smartphone.
Apple has yet to comment, but we can tell you that usually it is only the lawyers that profit from a class action suit as the plaintiffs share a token amount of money.
source:
Canada.com
via
MobileSyrup