Angry Birds developer Rovio abandons Windows Phone, remains dedicated to Android and iOS
13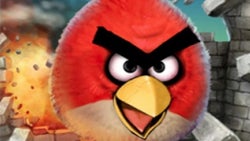 Yesterday, Angry Birds developer Rovio unveiled that it would no longer be supporting Windows Phone. The information came in the form of an email sent by the company in response to a customer asking about future products and updates for existing Rovio products on the Microsoft platform.
The email states that the the developer will be shifting its efforts away from the platform, and focusing on Android and iOS instead. Although Rovio won't be developing any new games, or updating its existing lineup on the Windows Store, it is unlikely that older games will be pulled from the store.
Rovio has 10 titles available on Microsoft's platform, neither of which has been updated as a universal game for Windows 10. Considering that Windows Phone's market share is at around 2% worldwide, it is not that big of a surprise that Rovio, which has been experiencing its own fair share of problems with the dwindling popularity of its golden egg franchise, has decided to stop developing for the platform.
That's arguably not that big of a deal since Angry Birds' heyday is a thing of the past anyway, and most people have had their fair share of the physics-based, bird shooting puzzler. What Windows Phone users are frustrating over these days is the fact that
Pokemon Go is not out for their platform of choice
.
via:
MSPoweruser