Faster, cleaner Snapchat for Android is on the way (VIDEO)
8
When you have a popular, innovative messaging app like Snapchat did, the best way to screw things up is to change the UI and move around popular features. Like Snapchat did. Users were so upset with the changes made last year, that some of them even
posted a petition online demanding that Snapchat reverse the changes
.
Thanks to the usual hard work done by Jane Manchun Wong, a computer science student who goes by the Twitter handle of @wongmjane (and who
has been a source for some of our stories in the past
), the previously announced new version of the Android app, dubbed Snapchat Alpha, could soon be on the way. After Ms. Wong initially discovered the new version, an XDA recognized Android developer named Kieron Quinn enabled the app.
Like Snapchat promised, the new version of the app is faster and smoother. There are also some design changes. The friend's list now has a black navigation bar, and the icons are more polished. The new Snapchat stories menu looks more like the Instagram Stories menu. There are also a few other changes, although all of them could be reversed by the time the app is ready to be launched.
XDA created a video showing how much faster Snapchat Alpha runs compared to the current version of Snapchat. You can check it out by tapping on the video at the top of this article. If you are rockin' an Android phone and you use Snapchat, you are going to be looking forward to the release of the new app.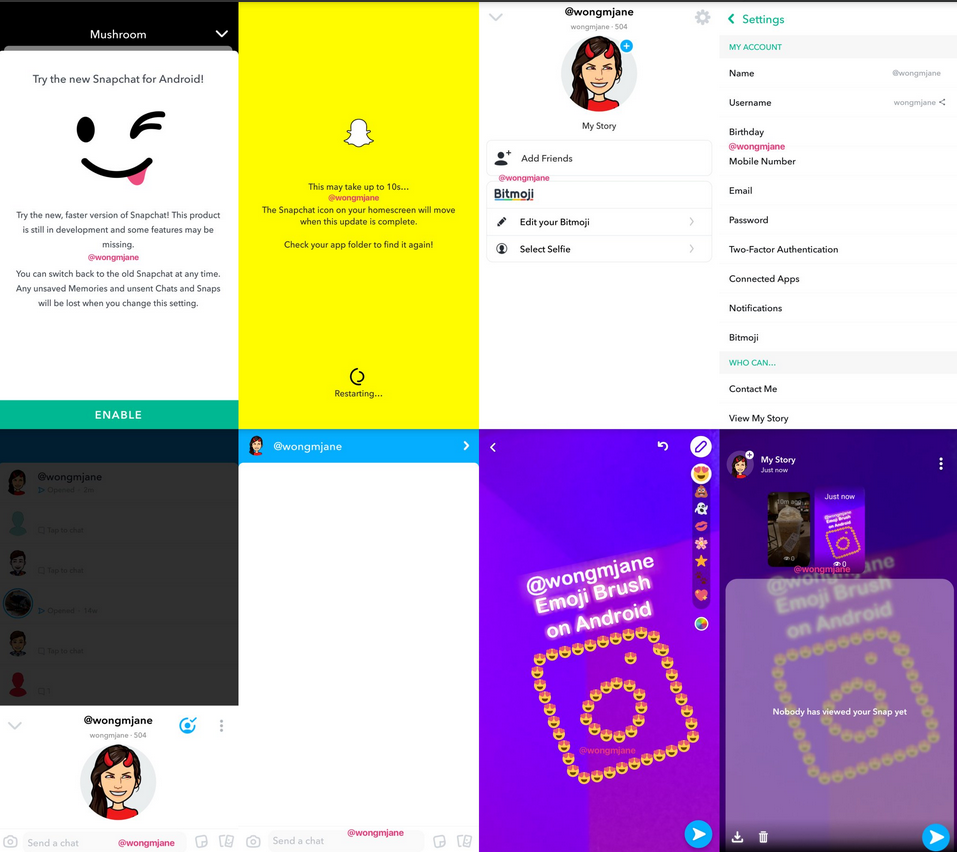 Screenshots from the upcoming new version of Snapchat for Android