Android tutorial: how to hide photos from prying eyes using KeepSafe
9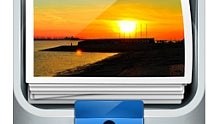 If you've been wondering how to hide photos on an Android phone, then you've come to the right place!
Our smartphones carry a lot of memories, and most of them come in the form of photos. While most of the pics that we take are harmless in nature, many users eventually come across to snapping or receiving more sensitive pics that are best kept private.
In today's Android tutorial, we'll show you how to hide photos on any Android device using KeepSafe, a free app available in the Play Store. We've previously shown you how to
hide any file on an Android device without installing any app
. If you're feeling paranoid about letting an app access your sensitive files, the no-app solution is definitely the way to go. On the other hand, using file managers to create special hidden folders and manually moving everything around may not be the ideal option for less advanced users.
KeepSafe acts like a vault that offers to hold any photo that you want to hide from other users on your Android smartphone or tablet. We'll use it to create a private vault, move photos to it, and even backup the files in the private vault to the cloud.
Step 1.
Download KeepSafe from the Google Play store
. The app is free to use, but a monthly subscription is required to unlock advanced features.
Step 2.
Once the app is installed, follow the on-screen instructions to set up KeepSafe on your Android device. At the end of the process, you'll -have to create a PIN for the vault; make sure to set up a password that's easy to remember but tough to guess. Just like with any PIN code setup, avoid opting for generic codes such as 1234 or 0000.
Step 3.
To add photos to the KeepSafe vault, you can browse to a pic in the gallery, tap share, then select KeepSafe from the menu. This will remove the photo from the phone's gallery and move it to your private vault.
Step 4 (Optional).
One nice little treat from the developers is that even the free version of KeepSafe allows the option to back up private files to the cloud. If you're not willing to let sensitive photos get stored in the cloud, you don't
have
to use the feature. To some, the cloud backup option is the perfect way to prevent losing special photos in case of phone theft or accidental damage.
Bonus steps.
If you're looking to go the extra mile, you can always opt for the premium KeepSafe subscription. The $4.99 monthly price may sound like a lot, but then again, the developers do throw in a bunch of cool features. One these is the ability to create a fake PIN that you can use to trick other users into believing they've gained access to your hidden photos. Others are the ability to disguise KeepSafe into an utility app (the real app will only open with a long-press on the KeepSafe icon) or the "Break-in Alert" system that warns the user of any unsuccessful login attempts.


Now that you know how to hide photos on your Android device with KeepSafe, make sure to carefully assess which photos should appear in the camera gallery, and which are best left hidden in the private vault. If you run into any problems, make sure to drop us a comment below detailing your struggle!