Android phones will continue to upload your pictures to Google Photos, even if you delete the app
24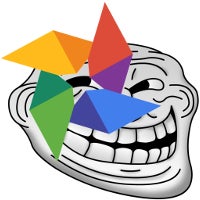 Friendly reminder: your Android handset requires you to log in with a Google account to fully unlock its functions – access to the Play Store, email app, et cetera. A Google account is more than just Gmail – you can actually use it across all of Google's services – YouTube, Photos, Google+, Inbox, Fit, Drive, Calendar, and Chrome. Any time you do something through your own account (watch a video, do a search, upload a photo), the information of that action gets synced to the according service, be it for history or bookmark reasons.
We are sorry about the vague introduction, but a mini-scandal seems to be ready to erupt on the 'net and we feel like a lack of understanding of how Android and Google accounts work together may be the cause of it.
A Mr. David Arnott from The Business Journals reports that his Android phone has been uploading his pictures to Google's servers, even though he has long deleted the Google Photos app. Mr. Arnott suggests that this is a major privacy concern, and we can see how one could easily get alarmed by what he witnessed. In fact, we were able to reproduce the "issue", and anyone owning an Android phone can do it as well.
The thing is that
Google Photos
is just a viewer – it's an app that allows users to look at the pictures stored both in their phone and on their Google account. As we previously mentioned, a Google account will sync all your relevant data to its respective services. So, once you've set up Google Photos (after you install the app once), whenever you take a photo on your Android phone, it will sync with Google's cloud, regardless of the fact that you may not use the actual app.
This can, indeed, be confusing – "If the app is gone, the service should not be in use" is the common logic that most people would follow. However, Google loves aggregating data, and it loves attempting to draw people to the Google+ social network in any way it can, so it will try to tie your things to its cloud, sorry. The good news – and something to remember – is that, once photos are uploaded to the cloud, they will not become public on Google+ – not unless you review and approve them to be posted!
If you do not wish your pictures to sync with Google Photos, you need to go into your phone's Settings → Accounts → Google; select your primary Google account and de-check the "Sync Photos" option.