Android or iPhone? What do you have and would you like to switch?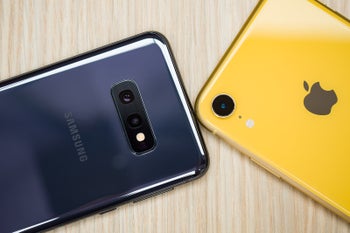 Ah the choice of personal smartphone... isn't that a heated debate? For some, it's all about bang-for-the-buck, doing immense amounts of research and "buying smart". For others, a smartphone is a fashion accessory or even a status symbol (though we may or may not admit it). And boy, even the iPhone is about to be beaten in this category — if you want to flaunt that disposable income, you might want to slap a
Galaxy Fold
on the table the next time you walk in an Olive Garden.
In any case, there's a lot of brand loyalty in the smartphone world. More to the point — operating system loyalty, as iPhone users usually love iOS, which is why they stick with Apple. Android users — well, they have a lot of choice, and they usually prefer to stay away from the iEcosystem.
But hey, sometimes we like to switch. Either out of frustration with our current tools, or just because we want to test something new. So, we thought we'd ask — how tight are you with your current choice of smartphone? Are you secretly planning a switch?