Android malware is twice as common now as it was half a year ago
99+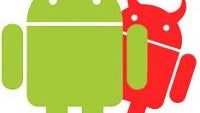 Android devices make up for nearly half of all smartphones and that might be the main reason behind the growing number of malware infected content. Actually, now you're
2.5 times more likely
to stumble upon a virus or malware of some kind than you were six months ago, mobile security company Lookout summed up.
"This number is likely so high because users on mobile devices often encounter threats targeting PCs--people read email, Facebook messages, text messages, and tweets on their phones just as they do on their PCs,"
Lookout says.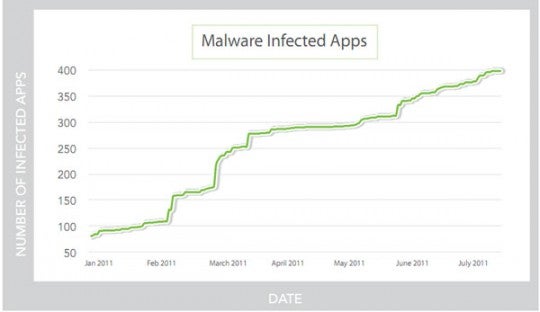 It has also estimated that the
number of infected apps has grown
from 80 to the whopping 400, while nearly 500,000 people were affected by malware on Android in the first half of the year alone. The sampling size however is what matters most, and for Lookout it's 700,000 Android and iOS applications and 10 million Android-powered devices.
Where is the threat coming from?
First is DroidDream, found in some applications which later infected your phone with a trojan, and second is GGTracker which tries to trick you that it is the Android Market and then you download an app signing you up for premium text message subscription. A little caution goes a long way, and in the latter case you can protect yourself by paying extra attention as the Android Market for example would never open in the browser.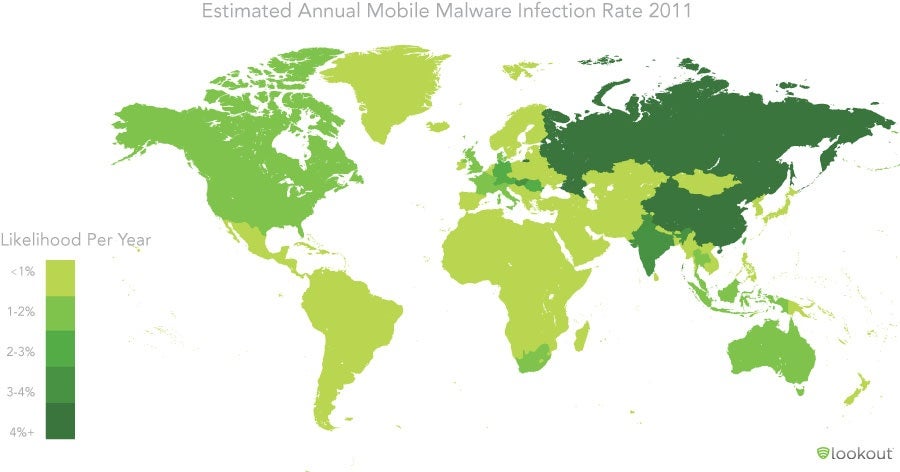 Curiously, the report also suggests that even when picking your apps carefully you could still get infected by first downloading a benign app, which then upon update is changed to contain malware. Have you personally had any malware-related problems on your device? Feel free to share in the comments below.