Android switchers tend to purchase larger, cheaper iPhone models
92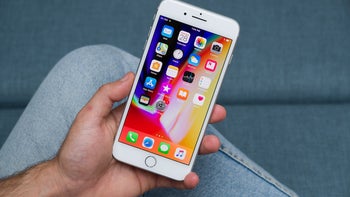 According to the latest CIRP figures,
Android
users accounted for between 15% and 20% of all new iPhone purchases during the six-month period ending March 2018, with the data revealing that Android purchasers tend to gravitate towards both larger and cheaper devices.
As expected, the newer iPhone 8 models are the most popular of the bunch, accounting for 40% of all purchases made by switchers. Despite the popularity, however, it appears iOS users were slightly more attracted to the duo, with the
iPhone 8
and
8 Plus
account for a slightly larger percentage of sales. When it comes to the older devices that sport lower price tags, the popularity among Android users is clear. After all, the iPhone 7 series accounted for 25% of all purchases, while the iPhone 6s and 6s Plus accounted for nearly 15%, with both lines proving significantly less popular among existing iOS customers. Perhaps more interesting, however, is the purchase rates of
the iPhone SE
. See, despite proving to be one of the weakest sellers among Android customers, the device still accounted for over 10% of sales, which is double the rate registered by iOS users, with CIRP attributing this to the lower price tag.
Despite the preference of lower price tags, the
iPhone X
still managed to grab the attention of certain Android users, although it's worth noting that the device is the least popular by far. In fact, the model didn't even account for 10% of all purchases made by Android customers during the six-month period, whereas for iOS users the iPhone X was the second best-selling series after the iPhone 8 line, accounting for over 20% of all upgrades.

Overall, when it comes to marketing iPhones, Apple's goal is to entice Android users through various marketing campaigns and the lower price tags of some of its models. And, if these newest figures are anything to go by, it appears the plan is certainly paying off.