A day in the life of an Android user... or the private info Google collects from dawn till dusk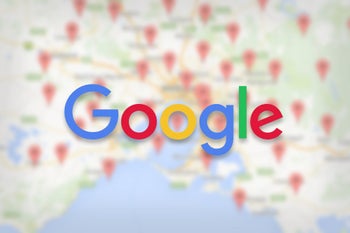 Tucked in his research publication called "Google Data Collection," computer science professor Douglas C. Schmidt reveals that idle Android devices
ping Google ten times more often
than Apple's iPhones report to the spaceship campus in Cupertino.
That's only valid for your leisure from smartphones time, once you start perusing your Android as its creator intended, you will be sending exponentially more info to Google's servers to store, crunch, and feed into its advertising machine.
If it's free, you may be the product, a wise man once said, and Apple has
used
exactly that defense when faced with questions about its own user privacy practices: "
the customer is not our product
." Well, the cold, hard number in the report linked below prove Apple right, here's what Professor Schimdt found out in a nutshell again:
A dormant, stationary Android phone (with the Chrome browser active in the background) communicated location information to Google 340 times during a 24-hour period, or at an average of 14 data communications per hour. In fact, location information constituted 35 percent of all the data samples sent to Google.
For comparison's sake, a similar experiment found that on an iOS device with Safari but not Chrome, Google could not collect any appreciable data unless a user was interacting with the device. Moreover, an idle Android phone running the Chrome browser sends back to Google nearly fifty times as many data requests per hour as an idle iOS phone running Safari.
An idle Android device communicates with Google nearly

10 times

more frequently as an Apple device communicates with Apple servers. These results highlighted the fact that Android and Chrome platforms are critical vehicles for Google's data collection. Again, these experiments were done on stationary phones with no user interactions. If you actually use your phone the information collection increases with Google.
In light of the Associated Press revelations that Google pings your whereabouts even if you have
turned off location tracking
, this latest report is not hard to believe either. If you have the patience, read the report in its entirety, it again confirms that Google tracks you even if you have Wi-fi and Bluetooth off, via the "scanning" option in settings.
Not that Google does nefarious things with the data it collects, as it is mostly used for better targeting their bread-and-butter ad business, but the sheer fact that Google can associate anonymous user data with personal accounts' info, is not what we'd call a privacy non-event. The most fascinating part of the report, however, is the infographic below, detailing all the subtle ways Google connects with your personal life throughout the day, ready to pick up your dropped jaw?