Android gets Read It Later app
4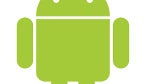 Here's a handy little application called Read It Later that will allow you to take whatever you were reading on your computer on the go and is now available for download in the Android Market.
The website tool that you would have to use on your computer is called Instapaper. All you have to do is create a free account and when you come across something that you want to read but you don't have the time, just hit the Read Later icon and the text will be stored. The Read It Later application is not the official mobile companion for this website but it does the job nonetheless.
When you save the pages using Instapaper on your computer, you just have to open up the Read It Later app which will sync all of the pages in your Instapaper account. Sounds easy enough, right? The Read It Later app will cost you .99 cents. Give it a try and tell us what you think in the comments below.
source:
Mobile Crunch