Android 'free operating system' not exactly free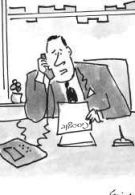 An article from Business Insider details how, despite the initial cost of licensing a
Windows Phone 7
device, an Android device might end up more expensive. One key reason they offered is that any legal dispute over the OS would be handled by Microsoft, whereas the OEM would be responsible for their legal defense in the case of Android.
Another factor cited is the cost of device driver engineering. Business Insider notes that Android device manufacturers have to develop their own drivers for the OS, whereas Windows Phone 7 drivers are built in, reducing engineering expenses and overall development time. A final powerful difference is the cost of third-party licensing. Android OEM's must pay for the licensing of Microsoft Office programs, as well as audio and video formats, but WP7 will include those licenses with their own.
All this isn't really a qualitative judgment, it's just to say that the Android OS is "free", but still costs OEM developers in the long run. The Windows Phone 7 OS will be much more of a plug and play experience, which is either a good or bad thing depending on how customizable you like your OS to be.
source:
Business Insider
via
WMPoweruser