Android engineer speaks his mind about OnePlus' benchmark shenanigans
30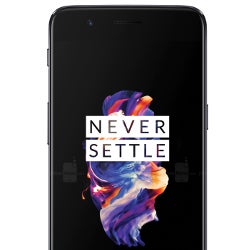 So, the
OnePlus 5
is only a couple of days old and controversies are already stirring up. It has been alleged that the phone
"cheats"
on benchmarks by enabling a specific profile, which forces the processor to work at high clock speeds. The reason this is considered cheating is because a handset would not operate in this way during normal usage, since prolonged times at high load results in overheating issues.
However, co-founder Carl Pei addressed this issue by stating that this profile is indeed used when the user boots up a game and will also kick in at app launches to reduce loading times. "OK", critics said, "but aren't you exposing the phone to overheating risks that way?". No specific answer has been given yet.
Now, Tim Murray — Google Senior Staff Software Engineer and Android performance lead (mainly working on the
Pixel
) — has spoken his mind on the issue via a series of tweets. And yes, Mr. Murray is highly critical of the practice of "app detection and frequency ramping". In his words, he has actually spoken to a lot of Android manufacturers and specifically insisted against them doing this... twice.
Mr. Murray's main concerns is that this sort of practice risks battery life and threatens to introduce overheating dangers. The full tweetstorm can be seen below.