Android Pie is a no-show in latest distribution numbers; Oreo reaches new high
10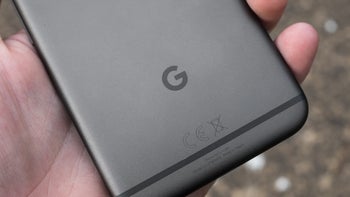 The latest Android distribution numbers have been published and, rather disappointingly,
Android 9 Pie
is still a no-show.

According to the latest data, Oreo now sits on a total of 19.2% of devices, this represents a considerable increase of 4.6 percentage points in just one month. Moreover, it is 3.4% higher than what Nougat achieved one year ago. Speaking of which, the 2016 version of Android takes the biggest slice of the Pie with a combined 29.3% which is actually a rather large decline over last month's 30.8%.

Elsewhere, Marshmallow sits in second place with 21.6% and 2014's Android Lollipop still sits on a whopping 18.3% of devices. Lastly, looking at the older versions, KitKat follows with 7.8%, Jelly Bean is still running on 3.2% of Android smartphones and, rather defiantly, both Ice Cream Sandwich and Gingerbread are still hanging on with 0.3% each.
Considering Oreo has reached a significantly higher percentage number than Nougat managed in its first year, things can only be set to improve for Android 9 Pie. After all, with the help of Project Treble, updates are set to be pushed out quicker than ever. This appears to be true even for Samsung, which recently saw
its Android 9 Pie software
build leak.