Android closes in on 60% market share in the U.S. as iOS takes a hit in Kantar's latest report
55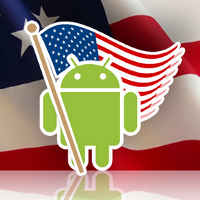 The latest data from Kantar Worldpanel Comtech is out, and it shows that in the U.S., Android had a spectacular first quarter. For the three months ending in March, Android gained 8.3 percentage points from the previous year, to control 57.6% of the smartphone market in the U.S. At the same time, it was a tough month for iOS in the states. During those same three months, Apple's U.S. market share declined 7.8pp from last year, to 35.9%. Despite losing .3pp to
5.3
%, Windows Phone was third in the U.S., followed by the .7% share scored by BlackBerry. That was a drop of .2 percentage points for the quarter, year-over-year, for the Canadian manufacturer.
Despite adding the Apple iPhone to China Mobile's lineup, iOS had a rough quarter in China, losing 5.4pp from 2013's first quarter, to control a 17.9% share of the Chinese smartphone market. Android's market share in China rose a solid 8.1pp to 80%. The only country tracked by Kantar that was led by iOS was Japan, where Apple's share of the smartphone market was 57.6%, compared to the 41.5% owned by Android.
Italy was Windows Phone's best country, with a 13.9% market share at the end of Q1. That was actually good enough for second place ahead of iOS (12.9%), while trailing Android (70.7%). Great Britain was the best country for BlackBerry, which held a
2.3
% share of the smartphone market there during the first quarter.
source:
KantarWorldpanelComtech
via
TechCrunch