Android app for purging your Facebook history is conveniently named Exfoliate
6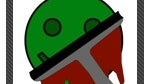 As if to prove that we are to have an app for everything one day,
Exfoliate for Facebook
in Android Market is taking care of one dreaded question - how to get rid of the flattering or not entirely so Facebook history.
Zuckerberg's social network has the tendency to keep every little bit of personal info we divulge to it, and makes it hard to erase it, so an easy way to do it might be just what the doctor ordered.
The app can purge your comments, likes, posts and so on, not only on your Wall, but also whatever footprints you have left on other people's profiles. We can imagine such a cleansing exercise should come extremely handy if you are applying for a job right out of college, getting rid of all those beer pong tags and "gone wild" videos.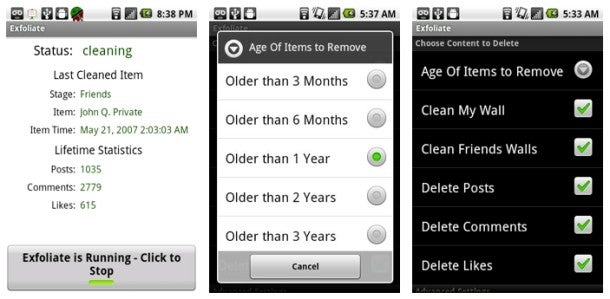 You can set Exfoliate to delete everything - photos, comments, likes, posts - from three years to three months back in time. The downside is that the app takes eons to complete all the scrubbing, so it's wise to use it for a few hours at home on your Wi-Fi network. It will be available for iOS users as well, and is now $2.99 on Android Market, which is a small price to pay for conveniently wiping your Facebook history, which nobody's going to look at more than three months back anyway, and start posting only serious stuff in time for that serious interview.
source:
ExfoliateforFacebook
(Android Market) via
CNET