Android and iOS combine to reach 55% of U.S. smart device market, totaling 109 million users
9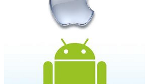 Apparently having some time on its hand, mobile analytics firm Flurry decided to see what kind of market share
a combined iOS-Android
would own in different parts of the world. In the U.S. where there are about 200 million smart device users, Android and iOS account for 55% or 109 million users which represents 41% of all Android and iOS users worldwide.
Following the U.S. is China
with a combined 35 million users of the dynamic duo
with the U.K. next with 17 million users. France, Germany and Japan follow with 10 million users each.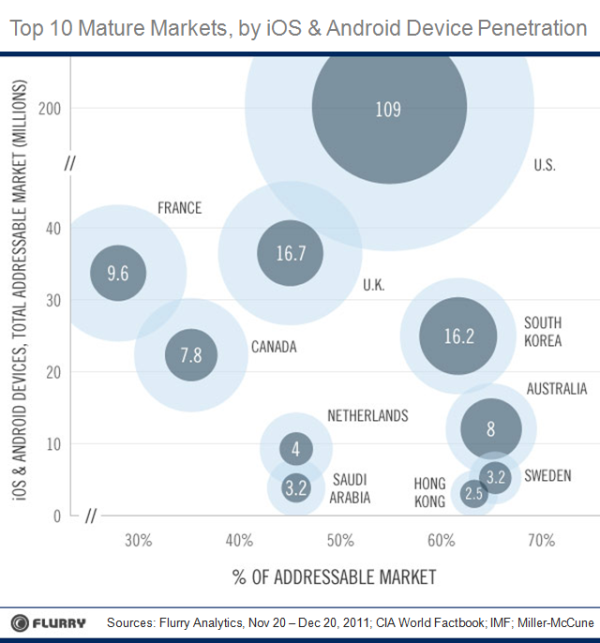 109 million people use Android and iOS phones in the States
To determine the number of Android-iOS users, Flurry tracked the 140,000 apps that it watches and counted the number of users on each app using the two operating systems over a 30 day period. Because of that time frame, Flurry has come up with 264 million worldwide users of the two OS combined, about half of what both Apple and Google has said is out there. Of course, the latter pair are counting older models in their total.
To determine the total number of smartphone users in each country not using iOS and Android, Flurry used a formula involving IMF statistics, the size of the middle class based on a study, and estimated the size of the upper class. From that figure, the number of combined Android and iOS users were subtracted.
India had the
smallest penetration of Android-iOS devices
of the top ten countries with a total of just 3.4 million users out of a possible 75 million. Japan had the next smallest penetration with 10.2 million users of the pair compared with a potential 65 million smart device users in the country.
source:
Flurry
via
AppleInsider
Recommended Stories