Android Wear officially gets cellular support with LG Watch Urbane 2nd Edition LTE launch
10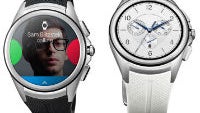 Google hasn't really done major updates to Android Wear, preferring instead to add features in bursts, and sometimes along with major device releases. Offline music and GPS support came along with the Sony Smartwatch 3, then the LG Watch Urbane was one of the first to get Wi-Fi support and always-on apps, and now Android Wear has officially gotten cellular support to go along with the LG Watch Urbane 2nd Edition LTE.
According to Google, starting with the LG Watch Urbade 2nd Edition LTE, any Android Wear device that has a "cellular connection", you'll be able to do anything you want. Of course, this means that on a hardware front, your watch will need a cellular radio and you'll also need to have a SIM card with some sort of data plan from your carrier. And, if your smartwatch has both a microphone and speaker (or if you have it directly connected to a Bluetooth headset), you'll even be able to make or receive phone calls.
All that said, this update does not make your Android Wear device independent from your phone in the traditional sense. Sure, you can leave your phone at home, but this won't help you if your phone battery dies, because all this is really doing is the same as the Wi-Fi support, which is to connect to your phone via a cellular connection to perform tasks. Your smartwatch still can't do anything without your phone existing somewhere and being powered on and connected to the web.
The LG Watch Urbane 2nd Edition LTE is also officially launching as the first Android Wear smartwatch to be LTE-enabled. The Urbane 2nd Edition also offers a fully circular 480 x 480 resolution P-OLED display (not sure why a circle has a length and width pixel measurement, shouldn't it be 480 diameter?), Snapdragon 400 SoC, 768MB RAM, 4GB storage, and 570 mAh battery.