Android Wear glitch forces apps to close unexpectedly
12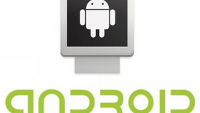 Apparently, a glitch with the Android Wear platform is causing apps on smartwatches to close unexpectedly. Full screen fitness apps that collect data from the watches' accelerometer, are the ones that are likely to close without the user wanting to shut the app. The problem is that the watch is also trying to use data accumulated by the accelerometer, to update the pedometer step count.
There is a solution. The person who filed the issue has a workaround for developers, which requires them to follow certain instructions so that their apps won't open in the offending full screen mode. Adding the following directions will apparently block the new cards created from the pedometer step count, from shutting the app down.
"Instead of starting your app as a full screen activity, try creating a persistent notification in the context stream, then, give that notification an action to go full screen. This should prevent other cards from stopping your activity, so you can continue to collect accelerometer data and display it to your users."-Directions to Android Wear Developers
The reason for the shutdown of the app has something to do with the watch sensing movement and wanting to add to the pedometer step count, causing a new info card to be shown on the home screen. This interrupts the full screen app and closes it. Surely an update will be sent out soon that will resolve this conflict. Until then, developers, you know exactly what to do.
source:
Android
via
AndroidAuthority