Android Verify Apps updated with persistent malware monitoring
14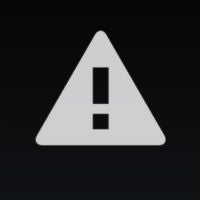 Back in February, we heard the news that Google was working on an update to one of the security features built into Google Play services:
Verify Apps
. Verify Apps works to check apps that you install for malware; but, in the past, it only did so at the time of installation. Google was seeing that apps could download malicious code afterwards, and began work on persistent malware monitoring.
Today, Google has announced that the update is ready and is being pushed out to users. Because the update is part of Google Play services, it will be going out to all Google Android devices running
2.3
or higher (obviously the Nokia X and Amazon Kindle Fire lines aren't part of the deal). In the announcement of the feature, Google likens its Play service layer to an alarm system for your home, which continues the theme of promoting its version of Android as the most secure, while subtly putting down non-Google Androids (just like
Sundar Pichai
did not too long ago). Google also says that Verify Apps has been used over 4 billion times to check apps at the time of install, and only 0.18% of users chose to install an app after receiving a warning last year. So, the system seems to work, and constant monitoring will be a big addition to its functionality.
Some will try to connect this update to the recent
fake app scandal
in the Play Store, but two things should be noted on that issue. First of all, Google obviously had this feature planned well before Virus Scan ever hit the Play Store. And secondly, there was absolutely nothing malicious about Virus Scan. It contained no malware at all. In fact, it barely contained anything, which was the issue. The app charged $4 to do nothing, and if an app does nothing, then there is no threat, and it wouldn't trigger any malware scanners. So, connecting Verify Apps with the Virus Scan scandal doesn't make much sense, but we wouldn't be surprised if Google is working on a way to catch fake apps like that.