Android Things is Google's official IoT OS
3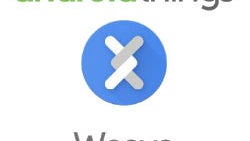 The Internet of Things is still booming and everyone wants in on it. We've already seen Microsoft trying to get Windows 10 and
Cortana into everything IoT
, but Google wants to remind everyone that it has a hand in the IoT game. Anyone remember what Google's IoT platform is called? If you're super smart or if you googled it, you might remember it was called
Brillo
.
Yeah, we didn't either until we looked it up, but luckily Google has rebranded its IoT OS as Android Things, which is far far easier to remember. Brillo was based on Android but the platform has been upgraded to allow developers to use the same tools as for Android to make it easier to work on your IoT devices. Google released a new Developer Preview of Android Things, but that's only one part of the update.
The other side of it is an update to Weave, which is what Google called the tools for getting IoT devices to communicate and work well together. The big update there that is interesting for us is that it should now be easier to use Weave to connect IoT devices to cloud services including Google Assistant. Combine that with
Actions on Google
and there could be some really cool things on the way.