Actions on Google opens up to allow more Assistant voice commands
1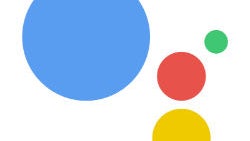 The Google Assistant is already pretty great at a certain number of tasks, including Google Searches, playing media, setting reminders and more. But, the real power of any AI assistant right now is in the third-party integration, which is where Amazon's Alexa has had a lot of movement. Google is looking to catch up with Actions on Google.
Actions on Google just opened up to developers and allows for the creation of conversational interfaces with the Google Assistant. Google's API seems to be pretty easy to handle, but we're a bit more concerned with the consumer-facing side of what this means. The example given by Google shows how an Action can be created to help you figure out what to eat. Starting with asking for the "Personal Chef," you can have a conversation and the relevant info will be pulled out of the normal speech -- hot soup, chicken, tomato -- and give you a result: a chicken tomato soup recipe.
Maybe that sounds like something you could come up with yourself, but the possibilities are much more far-reaching. Imagine an Action to help book a flight, find the exercise routine you want, or anything else. Obviously, this will all be up to developers taking advantage of the APIs and letting users know how to invoke the Action you want, but it's definitely something to watch.