Android TV Remote Control app, along with Cardboard and Google Cast Receiver, now available on the Play Store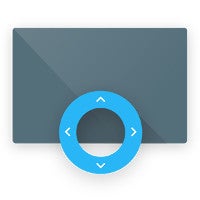 Google is not wasting time, for less than 24 hours after it announced a plethora of additions to its Android ecosystem, including Android TV, it is already making available the first batch of related apps available.
First of those is the Android TV Remote Control app, which, like the name suggests, allows you to remotely control your Android TV-based... TV. Yep, those are nowhere to be found just yet, so the app is currently targeted at developers who are interested in digging into the Android TV SDK and tinkering new apps for the upcoming platform.
Secondly, and in the much the same Android-TV-vein, the Google Cast Receiver app is now also available. From what we gather, the vague description seems to indicate that Cast Receiver will allow you to basically mirror your Android smartphone's or tablet's display onto the bigger screen, much alike how the Chromecast dongle works.
Lastly, Cardboard -- Google's ingenious approach to inexpensive VR. On
this Google page
, you can get directions on how to create your own Cardboard and begin immersing yourself in virtual reality in less than an hour. What the app does is simply provide you with a few demos and primers on what can be achieved with just some light tinkering. We're unaware if Google has any major plans of Cardboard, though we'd file that one under the 'unlikely' dossier.