Android Q will make it easier to change connectivity settings
6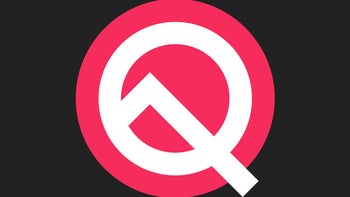 A feature in Android Q will automatically blacklist a Wi-Fi network that a user manually disconnects from.
According to the Android Developers website
(via
Android Police
), a phone won't try to reconnect with a blacklisted network for 24 hours. This will prevent a scenario from occurring where a phone cannot connect to a specific Wi-Fi network for one reason or another, although it keeps trying. The frustrated user turns off Wi-Fi connectivity, but forgets all about it and ends up back home consuming a ton of data after binge-watching the first two seasons of "I'm Sorry."
Android Q also includes an Application Programming Interface (API) called Settings Panels. This will allow users to do things inside an app such as toggle on or off connectivity options such as Wi-Fi, Mobile Data or Airplane Mode while inside an app. This allows a user to make these connectivity changes without having to leave an app or pulling down the Quick Settings shade.
"For example, suppose a user opens a web browser while their device is in airplane mode. Prior to Android Q, the app could only display a generic message asking the user to open Settings to restore connectivity. With Android Q, the browser app can display an inline panel showing key connectivity settings such as airplane mode, Wi-Fi (including nearby networks), and mobile data. With this panel, users can restore connectivity without leaving the app."-Google
Google just released Android Q Beta 4 last week, but
the update has bricked several Pixel models
by setting off the never-ending bootlooping cycle. Doing a dreaded factory reset (and wiping all of your data) apparently puts an end to the bootloop. But if you don't want to perform a factory reset, you can always try another method that was described by an Android user. Go to recovery mode by holding the power button and pressing the up volume key. Reboot the phone from that menu and your
Pixel
should be fine. Because of this issue, Google has temporarily stopped issuing the latest Android Q beta to Pixel phones.
The final stable version of Android Q should be released sometime during the third quarter of this year. The three month period runs from July through the end of September.