Android Q beta now available for OnePlus 7 and OnePlus 7 Pro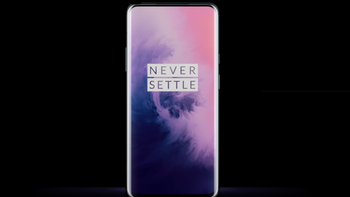 Here is some good news for developers and risk takers who just purchased the
OnePlus 7
or
OnePlus 7 Pro
. The latest Android Q beta (which is number 3) is now available for the phones.
OnePlus announced this on its blog
and pointed out that "this build of Android Q is best suited for developers and early adopters." Why? Because beta versions of software are often filled with more bugs than a Raid test facility. And if the OnePlus 7 or OnePlus 7 Pro is your new daily driver, who wants to deal with a problem that prevents you from using an important feature on the phone?
Speaking of problems, there are some known issues with the third Android Q beta preview. The Ambient Display, which uses machine learning to learn how bright or dim you like the display to look under certain conditions, is not working. There are also some problems with system stability, and texts can't be sent when the Voice over LTE setting is enabled. The gestures used to navigate the phone also don't work, and neither does Recovery mode. OnePlus also points out that some apps might not work the way you expect them to with this beta release.
Some warnings. While signing up to join the Android Q beta program on a Pixel is a simple and easy procedure that allows you to receive updates OTA from the first beta build you receive, signing up for the OnePlus 7 or OnePlus 7 Pro requires that you load a zip file, and then flash the necessary files. All of the directions can be found on the OnePlus blog, including how to put your phone back on track to receive stable builds OTA. Either way, you will lose all of the data stored on the device so you might want to back up your data first.
If you've done this before and are very familiar with flashing a ROM on a phone, this might not be so difficult. But if you've never done this before, a mistake could lead you to accidentally brick your phone. If you decide to proceed, make sure that your OnePlus 7 or OnePlus 7 Pro has at least 30% battery life and 3GB of storage available or higher.