Android O features a new battery menu that can improve your battery life
9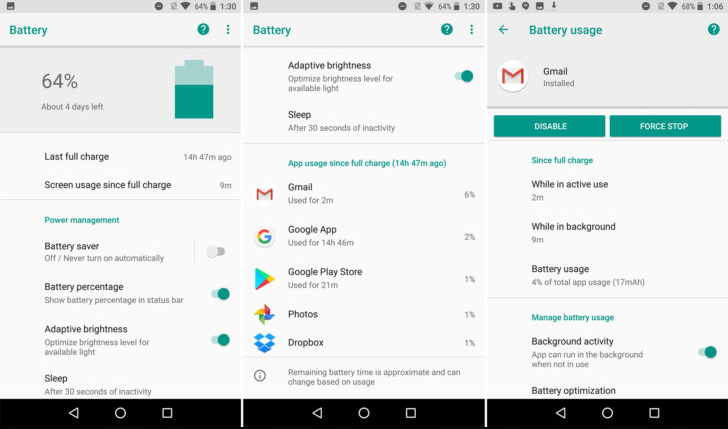 New battery settings menu for Android O could improve your battery life
Google has been working on increasing Android battery life by cutting back on activities taking place in the background. With the upcoming Android O build, Google has improved the battery settings menu to make it easier for users to understand how much battery life certain apps are using in the background, and if that is why they are acting as energy hogs. Right now if you open the battery stats on your phone, you can see which apps are responsible for the highest percentage of battery usage since the last charge. While that is good to know, the data shown on Android O takes the information one or two steps beyond this.
With the battery settings data available with the next build of Android, you'll be able to determine not only the percentage of battery usage an app is responsible for, it also will tell you the actual time that you spent using it. Tap on an individual app, and you'll be able to discover whether most of the battery life it consumed came while it was running in the background, or if it took place while you were actively using the app. Knowing which apps are misbehaving as opposed to just being used often is important; it will allow you to improve your battery life by deleting the apps that are not working correctly.
To put it another way, let's say you play a certain game frequently and notice that it is using a high percentage of your battery life. If this happens while the app is running mostly in the background, you might have a problem app on your hands that needs to be deleted. The question is, will most Android O users take advantage of this information in order to enhance their battery life? That remains to be seen.
source:
AndroidPolice